Quoteroller Proposal Software: Can proposal management really be this simple?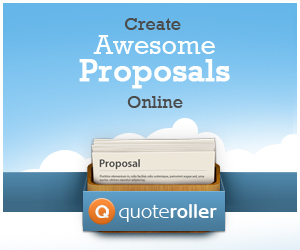 Ok – so I admit it. I am not the most organized person in the world, especially when it comes to keeping track of business proposal stages (viewed, signed, declined, etc). I am a bit of an artist and a bit of an analytic, but I think the creative, artsy side of me refuses to figure out how to file things in a way that makes logical sense.
In fact, if I were not on an air plane right now to the Big Easy, I would take a few snaps of my note taking scribbles, which basically look like child-like keyword clouds written on 20 or so post-its stuck to the walls and desktop of my office – leaving only me (and sometimes not even) to be able to decipher what in the world they could possibly mean.
Well, clearly this is one characteristic not to brag about. Fortunately, however when it comes to digital filing my skills are semi-impressive. I am all about paperless, digital organization – from online billing to emails to Keeper (for passwords), PayPal, web design, SEO, social media and now for Proposal Software! In fact, for a girl (alright woman) like me – digital organization is absolutely necessary.
Enter QuoteRoller:
I wish I could remember how I came across Quote Roller business proposal software. I would venture to say it was probably a Google search for business software, proposal software or proposal template. Regardless, QuoteRoller was the first software for proposals I came across (great job on the SEO 😉 ), and I absolutely love it.
See, I have this annoying habit of wanting to compare and test many different software programs before I commit to anything, but for the first time (probably ever), I was so impressed with all that QuoteRoller had to offer I didn't feel the need to try to find something "better". I, also, don't commit easily to paid subscriptions plans, but when Quote Roller practically closed a deal for me within in an hour of subscribing to the free version, I was sold.
Not only does this proposal software have an extremely professional look. It is almost like a little CRM for your solid leads. It keeps track of all communications between your potential customers and yourself or other team members. You can see if/when they have viewed the proposal, accepted or declined – or if they have any further questions before signing it.
Which leads me to my next favorite thing about this awesome business software…Quote roller integrates with many other software programs such as FreshBooks, Basecamp, Affinity Live, Intuit Quickbooks online, and my personal favorite, RIGHT SIGNATURE. I'll have to write a separate post on the awesomeness of RightSignature at a later time, but in a nutshell it allows your potential customer to sign your business proposal right online (with their mouse) and creates a time stamp so you know exactly when it was signed. It also creates a legally binding document.
The main selling point for me – HUGE Time Saver:
Another amazing, time-saving feature of QuoteRoller are the FREE business proposal templates they provide with their service – including the freemium version. This was a big bonus for me. We are not all amazing proposal writers, but with Quote Roller I had a very good base to go by and was able to create professional yet easy to understand proposals. These proposal templates can be used as is or edited to include specific products/services and terms & conditions and saved for future use.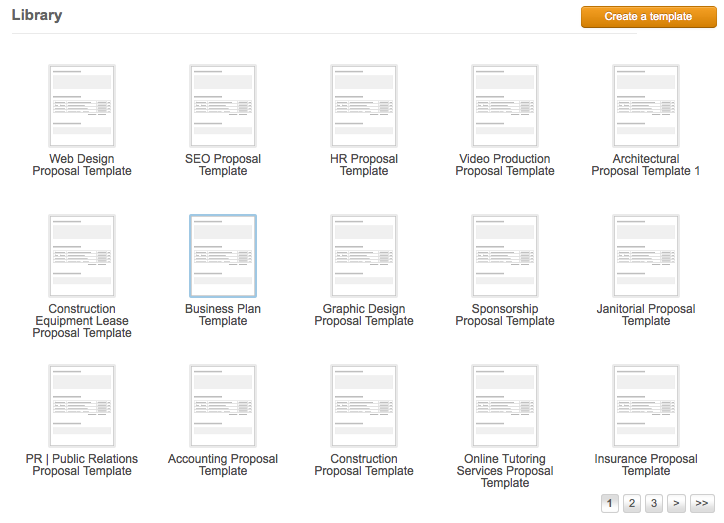 Honestly, I am busy running a new small business that requires an extreme amount of time and energy. We are not only building awesome websites for our customers, we offer Search Engine Optimization services, and of course, are busy optimizing our own website.
We have a small staff, and clearly, business proposals are important, but spending too many hours modifying and trying to keep track of them is not something I want to spend my time or my staff's time doing. With Quoteroller software program they have literally saved us hours and hours -which means they are saving us lots $$$!
Bottom line: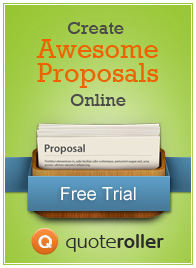 I am picky, selective and unorganized and this proposal software does wonders for me and my time.